Jüdisch-christliche Beziehungen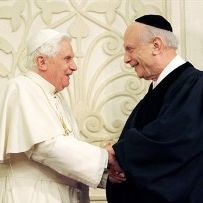 Gegenwärtige Ereignisse im Zusammenhang mit jüdisch-christlichen Beziehungen, sowie Artikel über die Beziehung des jüdischen Volkes zum Messias Jesus und der katholischen Kirche.
Dr. André Villeneuve surveys the history of Jewish-Catholic relations, highlights the theological underpinnings of this relationship, and considers how it has undergone an extraordinary transformation in the past seventy years.
Weiterlesen: From Rivalry to Reconciliation: The Catholic Church and the Jewish People
Details

Geschrieben von

Orthodox Jewish Leaders

Kategorie: Jüdisch-christliche Beziehungen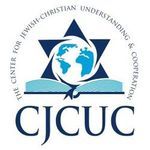 To Do the Will of Our Father in Heaven: Toward a Partnership between Jews and Christians. A statement by a group of Orthodox rabbis calls Christianity part of a divine plan in which God would have Jews and Christians work together to redeem the world.
Details

Geschrieben von

André Villeneuve

Kategorie: Jüdisch-christliche Beziehungen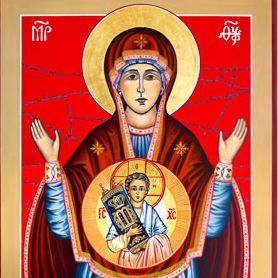 May we come together to the fullness of that unity in the "one new man" where Messianic Jewish Catholics continue to testify to the faithfulness of the God of Israel in the covenant of circumcision and their commemoration of the Sabbath, and where both Jewish and Gentile Catholics celebrate together the breaking forth of the new creation accomplished in the Lord's resurrection on the eighth day.
Weiterlesen: Catholic Messianic Judaism: Oxymoron, Utopia, or Divine Plan?
Details

Geschrieben von

Paddy Monaghan

Kategorie: Jüdisch-christliche Beziehungen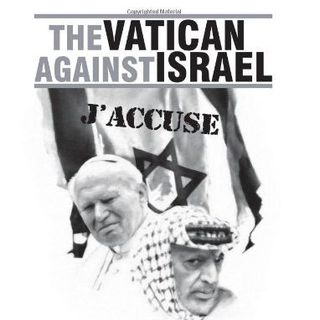 In his book "The Vatican against Israel - J'accuse," Giulio Meotti does a major injustice to the Catholic Church regarding its relationships with the Jewish people and Israel, approaching the topic from a position of bias against the Church.
Weiterlesen: "The Vatican Against Israel - J'accuse": A Catholic Response
Details

Geschrieben von

Lisa Palmieri-Billig

Kategorie: Jüdisch-christliche Beziehungen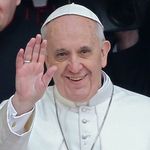 God has never stopped believing in the alliance made with Israel and that, through the terrible trials of these past centuries, the Jews have kept their faith in God. And for this, we will never be grateful enough to them, as the Church, but also as humanity at large.
Weiterlesen: Rome's Chief Rabbi Commends Pope Francis on Judaism Comments
Details

Geschrieben von

Zenit

Kategorie: Jüdisch-christliche Beziehungen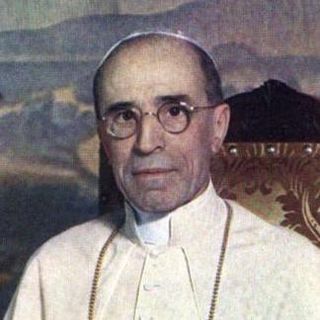 Den Äußerungen einer Organisation zufolge, die sich mit der Untersuchung des geschichtlichen Verhältnisses zwischen Pius XII. und den Juden befasst, weist eine Reihe von Dokumenten, die vor kurzem entdeckt worden sind, darauf hin, dass Erzbischof Eugenio Pacelli (vor seiner Wahl zum Papst) nach einem gewissen Muster direkt tätig wurde, was in der Gründung des modernen Staates Israel gipfelten.
Weiterlesen: Pius XII. begünstigte jüdischen Heimatstaat in Palästina
Details

Geschrieben von

Fr. Romuald Jakub Weksler-Waszkinel

Kategorie: Jüdisch-christliche Beziehungen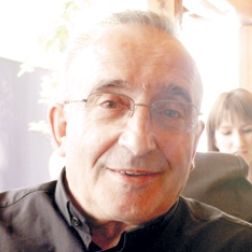 The term 'a stiff-necked people,' used to describe the Jews' betrayal of God on Mt. Sinai, has been erroneously applied throughout history; but in one case, at least, it is sadly apt.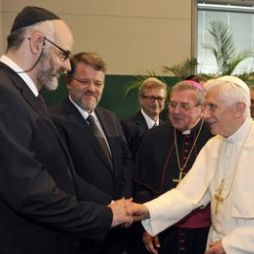 Nach seiner Rede im Deutschen Bundestag traf Papst Benedikt im Parlamentsgebäude mit Vertretern der jüdischen Gemeinde zusammen.
Weiterlesen: Ansprache von Papst Benedikt XVI. vor Vertretern des Judentums in Berlin
Details

Geschrieben von

Ariel Ben Ami

Kategorie: Jüdisch-christliche Beziehungen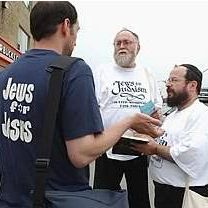 Erst kürzlich bin ich nach sieben Monaten im Ausland wieder nach Jerusalem zurückgekehrt. In dieser Zeit habe ich viele Gespräche mit katholischen Freunden über Israel geführt. Vielen von ihnen erschien es unbegreiflich, daß die meisten Juden es immer noch nicht "kapieren wollen", daß der Messias schon längst gekommen ist. Dies folgende Erläuterung wendet sich an Christen die das Rational hinter der jüdischen Messiasablehnung besser verstehen wollen und sich ein Bild von der "anderen Betrachtungsweise" machen wollen.
Weiterlesen: Warum glauben (die meisten) Juden nicht an Jesus?
Details

Geschrieben von

USCCB

Kategorie: Jüdisch-christliche Beziehungen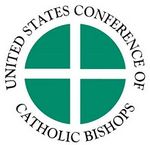 A statement clarifying two points of Catholic teaching relative to the Jewish community was released June 18, 2009, at the spring meeting of the United States Conference of Catholic Bishops (USCCB). A Note on Ambiguities Contained in Covenant and Mission was jointly issued by the Committee on Doctrine and Pastoral Practice and the Committee on Ecumenical and Interreligious Affairs.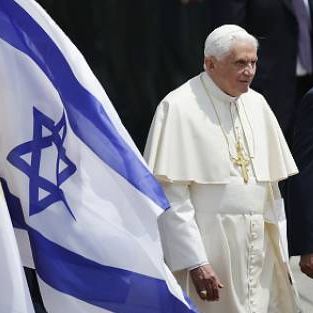 View videos showing the highlights of Pope Benedict's visit in Israel.