יחסים בין יהודים ונוצרים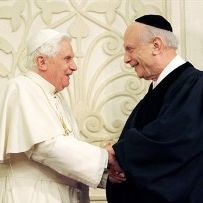 יחסים בין יהודים ונוצרים. אירועים שוטפים הקשורים לקשרים יהודיים-נוצריים, ובהם הקשר שבין העם היהודי לישוע המשיח ולכנסייה הקתולית.
Dr. André Villeneuve surveys the history of Jewish-Catholic relations, highlights the theological underpinnings of this relationship, and considers how it has undergone an extraordinary transformation in the past seventy years.
המשך קריאה: From Rivalry to Reconciliation: The Catholic Church and the Jewish People
פרטים

נכתב על ידי

Orthodox Jewish Leaders

קטגוריה: יחסים בין יהודים ונוצרים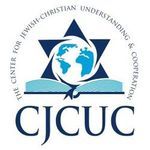 לאחר כמעט אלפיים שנות עוינות וניכור הדדיים, אנו החתומים מטה – רבנים אורתודוכסיים המנהיגים קהילות בהווה ובעבר, ישיבות ומוסדות בישראל, בארצות-הברית ובאירופה – מכירים בהזדמנות היסטורית הניצבת בפנינו. אנו מבקשים לעשות רצון אבינו שבשמיים ולקבל את היד המושטת לנו על-ידי אחינו ואחיותינו הנוצרים. עלינו כיהודים ונוצרים לעבוד יחד כשותפים על-מנת לעמוד מול האתגרים המוסריים של ימינו.
המשך קריאה: לעשות רצון אבינו שבשמיים: לקראת שותפות בין יהודים לנוצרים
פרטים

נכתב על ידי

André Villeneuve

קטגוריה: יחסים בין יהודים ונוצרים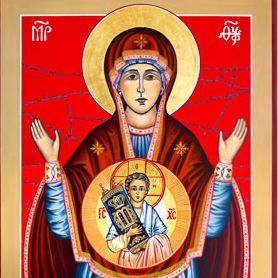 May we come together to the fullness of that unity in the "one new man" where Messianic Jewish Catholics continue to testify to the faithfulness of the God of Israel in the covenant of circumcision and their commemoration of the Sabbath, and where both Jewish and Gentile Catholics celebrate together the breaking forth of the new creation accomplished in the Lord's resurrection on the eighth day.
המשך קריאה: Catholic Messianic Judaism: Oxymoron, Utopia, or Divine Plan?
פרטים

נכתב על ידי

Paddy Monaghan

קטגוריה: יחסים בין יהודים ונוצרים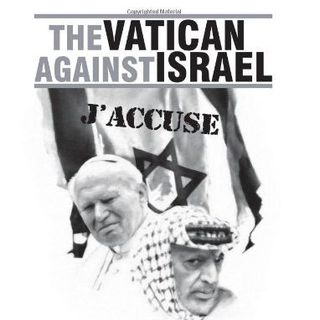 In his book "The Vatican against Israel - J'accuse," Giulio Meotti does a major injustice to the Catholic Church regarding its relationships with the Jewish people and Israel, approaching the topic from a position of bias against the Church.
המשך קריאה: "The Vatican Against Israel - J'accuse": A Catholic Response
פרטים

נכתב על ידי

Lisa Palmieri-Billig

קטגוריה: יחסים בין יהודים ונוצרים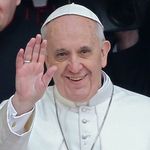 God has never stopped believing in the alliance made with Israel and that, through the terrible trials of these past centuries, the Jews have kept their faith in God. And for this, we will never be grateful enough to them, as the Church, but also as humanity at large.
המשך קריאה: Rome's Chief Rabbi Commends Pope Francis on Judaism Comments
פרטים

נכתב על ידי

Zenit

קטגוריה: יחסים בין יהודים ונוצרים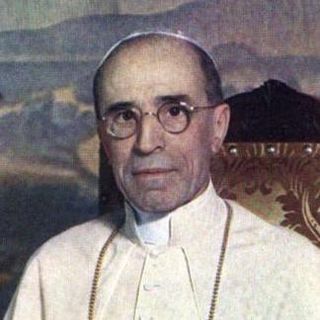 An organization researching the history of Pius XII's relationship with the Jews says that a series of documents recently uncovered show a pattern of direct actions by Archbishop Eugenio Pacelli (the future Pope) that culminated in the establishment of the modern State of Israel.
פרטים

נכתב על ידי

Fr. Romuald Jakub Weksler-Waszkinel

קטגוריה: יחסים בין יהודים ונוצרים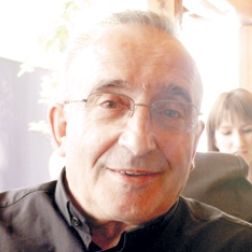 הדימוי "עם קשה עורף" כביטוי לבגידת היהודים באלוהים הוטבע בחיפזון ובטעות, ויש לבחון אותו בזהירות יתרה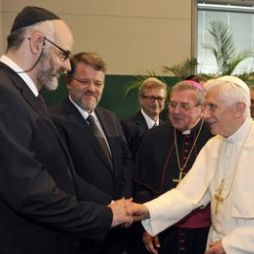 "Strengthen Our Common Hope in God in the Midst of an Increasingly Secularized Society." Here is the address Benedict XVI delivered on September 22, 2011 to a gathering of representatives of the Jewish community at Berlin's Reichstag Building.
המשך קריאה: Pope Benedict XVI's Message to Berlin's Jewish Leaders
פרטים

נכתב על ידי

Ariel Ben Ami

קטגוריה: יחסים בין יהודים ונוצרים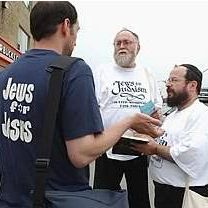 I have recently returned to Jerusalem after an absence of seven months abroad. During this time, I had many conversations with Catholic friends about Judaism. To many of them it seems incredible that most Jews still "don't get it" that the Messiah has come. The present reflection is addressed to Christians who wish to better understand the rationale for the Jewish rejection of Jesus and of the Church and wish to try to see the perspective from the "other side."
פרטים

נכתב על ידי

USCCB

קטגוריה: יחסים בין יהודים ונוצרים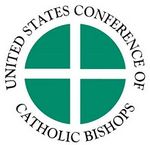 A statement clarifying two points of Catholic teaching relative to the Jewish community was released June 18, 2009, at the spring meeting of the United States Conference of Catholic Bishops (USCCB). A Note on Ambiguities Contained in Covenant and Mission was jointly issued by the Committee on Doctrine and Pastoral Practice and the Committee on Ecumenical and Interreligious Affairs.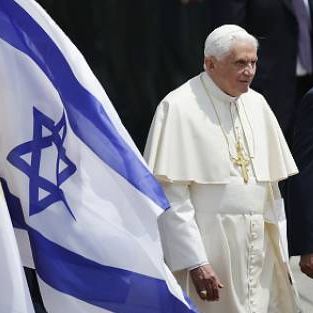 View videos showing the highlights of Pope Benedict's visit in Israel.