Comfort, comfort my people!
Address to our Oriental and Arab Christian brothers and sisters in faith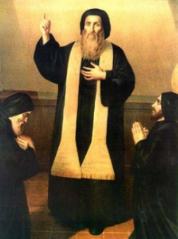 Catholics for Israel are highly aware of the precarious and difficult situation you find yourselves in. Some of our team members have widely travelled in the Middle East and actively participated in various youth and charity projects in many Arab countries. Other articles on our website give a more detailed account of this. We are not against you by calling ourselves Catholics for Israel. It is precisely the concern for the situation you are in and the complexity of your situation that is motivating us to address and speak out those things that today most Catholics are afraid to even think about. We are not interested in political polarizations. In Christ we stand with you and encourage you to strive forward in the difficult race you find yourselves in. We understand your suffering and your feeling of enclosure, which especially suffocates the Palestinian Christians. We know about your feeling of humiliation, your fears, despair and your lack of vision and hope for the future. Still, we encourage you not to emigrate but to stay on and persevere. We are well aware of how ridiculous and ironic this might appear to you at first, but if you will take the time to reflect about this a little longer you will understand why we insist on challenging you here in this way.
We encourage you to study our website thoroughly and to dig deep into your Bible, checking carefully and in the light of the Holy Spirit whether our claims and visions are consistent. Only there you will be able to find the mystery and the beauty of the plan of God that is unfolding around you and of which you are a precious part and an important witness. We are deeply convinced that as residents of the Middle East you have a unique calling to prayer and intercession. as well as to leading the way in offering identificational repentance for the Jewish people. We urge you to look not at the superficiality, violence, nervousness and the weaknesses that make up the Israeli society of today. We encourage you to stand in Christ and his forgiveness when you see them, and to place your trust not in individuals but in the Rock of Israel, and in the plan and the vocation that He has for them. He will help you when you are afraid, when you are waiting at the security checkpoints or seeing frightening documentaries about Israel on TV. No one else but you can stand in the gap for them as you can so that God might reveal his face and his love to them through Christ who is hiding inside your hearts.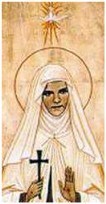 The good thing about this is that you can bring about this "revolution of the spirit" in secret, from your closed chamber or hiding places Prayer will strengthen you anew into your inner man and help you to stand up against Islamic propaganda and fundamentalist indoctrination and to resist getting stuck in any form of dhimmi ways of thinking. We promise you that honest prayer in this direction will change your life and your way of looking at your burdensome situation. We assure you, there is no one in the world who could take over your place. Your life will become a unique message to the world. You can be sure that Satan will try anything to prevent you from giving this witness. Precisely because of the tenseness of the situation you find yourselves in, your witness is very precious, even if the world today might not be able to recognize this. Catholics for Israel cannot offer you money or any gifts. But we dare to speak to you the truth which most of our brothers and sisters will not dare to tell you in order not to provoke your anger. Others are trying to use you and incite you to support their opportunist political interests. Forgive them that they are being misled by their half-hearted good will or their self-interest. We strongly believe that ultimately, you, the Christians of the Arab world, will be our most fervent supporters. You have the most painful and most difficult conversion to go through, not only to Christ, but to Christ as the Jewish Messiah of Israel. But once you have succeeded, with the help of the grace of God, to understand our vision and to overcome all doubts, fears, prejudices, hatred and confusion you will become our greatest friends.
The internet has an enormous potential to cross borders that seem unsurpassable and to connect people that are separated from each other by walls. But despite the difficult situation in which you find yourselves, you are able to access the internet and study our website, contribute to our blog and chat with us. We encourage you to share your sufferings and your stories with us. Let us know of your testimonies and impressions about your journey of faith, of the discovery of the visions of the ancient prophets and of your spiritual rootedness in Israel. May this be the chance for a spark of hope that in this way the walls that divide us (and here we are thinking of spiritual as well as literal ones) will come down as we find ourselves drawing closer to Christ.
Therefore, remember that formerly you who are Gentiles by birth and called "uncircumcised" by those who call themselves "the circumcision"... remember that at that time you were separate from Christ, excluded from citizenship in Israel and foreigners to the covenants of the promise, without hope and without God in the world. But now in Christ Jesus you who once were far away have been brought near through the blood of Christ. For he himself is our peace, who has made the two one and has destroyed the barrier, the dividing wall of hostility... His purpose was to create in himself one new man out of the two, thus making peace, and in this one body to reconcile both of them to God through the cross, by which he put to death their hostility. He came and preached peace to you who were far away and peace to those who were near. For through him we both have access to the Father by one Spirit. Consequently, you are no longer foreigners and aliens, but fellow citizens with God's people and members of God's household, built on the foundation of the apostles and prophets, with Christ Jesus himself as the chief cornerstone. In him the whole building is joined together and rises to become a holy temple in the Lord. And in him you too are being built together to become a dwelling in which God lives by his Spirit. (Eph 2, 11-22)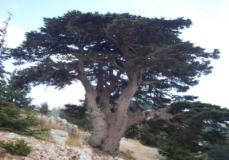 Catholics for Israel believes that just as the Lebanese sent cedar planks in the time of Salomon for the construction of the doors of the temple in Jerusalem, you are called up to offer your suffering and your prayers for the construction of the New temple of the Holy Spirit amongst the Jewish nation. The beautiful cedar tree is a biblical symbol for the righteous one, pointing to Christ, the only truly righteous human being that lived on this earth. He is the wood and the door of the temple so that everyone who enters will receive eternal life. Yet, for this to be possible the wood needs to be chopped and cut into pieces and this naturally entails suffering.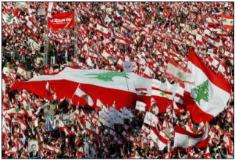 Above all, it is not anti-Arab to believe in God's election and plan for the Jewish people. Any anti-Arab attitude would be evil and contrary to God's Word. No, it recognizes that as God has separate roles for man and woman in marriage (Ephesians 5:21-33), so He also has a separate role for certain nations, as seen in the wonderful words of Isaiah 19:23-25:
"In that day shall there be a highway out of Egypt to Assyria, and the Assyrian shall come into Egypt, and the Egyptian into Assyria, and the Egyptians shall serve with the Assyrians. In that day shall Israel be the third with Egypt and with Assyria, even a blessing in the midst of the land' Whom the Lord of hosts shall bless, saying, Blessed be Egypt my people, and Assyria the work of my hands, and Israel mine inheritance."
So then, to recognize the role that God has given to Israel (cf. Isaiah 60:1-3) does not mean that we hate or are prejudiced against the Arab people.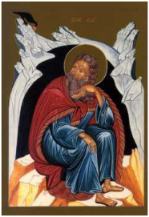 In a society where suicide bombers are celebrated as martyrs, worshipped as saints and their banners are posted on street corners, the message of Jesus Christ will always stand out as a provocative stumbling stone. Christians are witnesses that the risen Lord has revealed God's ultimate purpose as one of life-giving, sacrificial love – a love that is the polar opposite of the worthless and demonic sacrifices that only propagate destruction and death. Suicide bombers are the grossest distortion of God's plan of the one new man of Jew and Gentile reconciled in Christ out of which not an explosion and not death but rivers of living water will spring forth continuously. Only this tremendous hope for life can ultimately defuse the destructive arms of terror and the contagious disease of hatred. Christ disarmed the powers and authorities of his time and made a public show out of them, and he continues to do so until today. The public show that he made of them certainly caused a huge uproar and a strong, violent reaction. He was not even able to stop the hatred and fury of the crowds. Finally however, his is the only way out that leads from a false peace based on repression, fear and lies to the true peace that only Jesus Christ can offer, a peace that is rooted in reconciliation, truth, justice and love.
We encourage all other Christians to pray for you and to stand with you through this difficult test. We call for repentance when Christians have ignored your membership in the body of Christ and denied you to take up your role and identity. We also pray especially for the Church leaders in the Middle East as they are preparing for the Middle East synod in October this year (2010). We are with you in the precarious and burdensome situation in which you find yourselves. We pray for you that you would be courageous, resist all temptations and be able to speak the words Christ gives your hearts through the Holy Spirit, even if it is very hard to do so, in order that you will be wise and prudent guides for your struggling faithful.
God bless you!
The Catholics for Israel Team
"Comfort, yes, comfort My people!" Says your God.
"Speak comfort to Jerusalem, and cry out to her,
That her warfare is ended, That her iniquity is pardoned;
For she has received from the LORD'S hand double for all her sins."
The voice of one crying in the wilderness:
"Prepare the way of the LORD; Make straight in the desert a highway for our God.
Every valley shall be exalted and every mountain and hill brought low;
The crooked places shall be made straight And the rough places smooth;
The glory of the LORD shall be revealed, And all flesh shall see it together;
For the mouth of the LORD has spoken." (Isa 40:1-5)