Catholics for Israel's Online Bible Course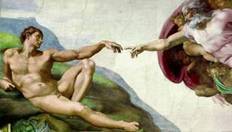 Description: Salvation history from creation to the coming of the Messiah. Covers the basics of the Bible and the Christian faith ("Mere Christianity").
Content outline: The Bible, God, creation, man, original sin, God's covenants in Old Testament salvation history, messianic prophecies, Jesus and the New Covenant, the Trinity.
For who? Anyone - whether atheist, agnostic, or believer of any persuasion, interested in learning about God and His plan of salvation for mankind.
Content
Do you understand the "big picture" of the story of salvation?
How is God in the process of building his human family?
How do God's covenants with Adam, Noah, Abraham, Moses, and David prepare and prefigure the New Covenant instituted by Jesus?
Is Jesus really Messiah of Israel and Son of God? How can we know this for sure?
How can God be one, yet three persons? What difference does it make in our life?
What kind of a Church did the Messiah establish?
What is your place in God's story of salvation?
---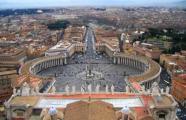 Description: An introduction to the Catholic Church – her faith, life and worship – and how the Church continues Jesus' work of salvation through history.
Content outline: The Church, revelation & authority, the papacy, Mary & the saints, sin, salvation & justification, grace, life in Christ, liturgy & sacraments, the family, Church history.
For who? Normally for those who are already baptized or profess faith in Jesus as Messiah, and are interested in finding the "fullness" of their faith in Jesus.
Content
What kind of Church did Jesus establish?
How can God speak to you today? Is the Bible enough to know His will?
How do you know that you are "saved"? Through faith, good works, or both?
Is a personal relationship with Jesus enough to fully live the Christian life?
What does the Bible tell us about our family in heaven--Mary and the saints?
What is God's plan for sex, relationships, marriage, and the family? How should you raise and educate your children?
How can the seven sacraments supercharge you with God's grace and help you get through life's troubles with peace, joy and love?
---