Catholic Faith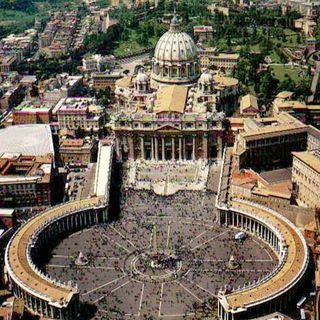 "And I say to you that you are Peter, and on this rock I will build My church, and the gates of Hades shall not prevail against it. And I will give you the keys of the kingdom of heaven, and whatever you bind on earth will be bound in heaven, and whatever you loose on earth will be loosed in heaven." (Mt 16:18-19)

Articles about the Catholic Church and the Catholic faith.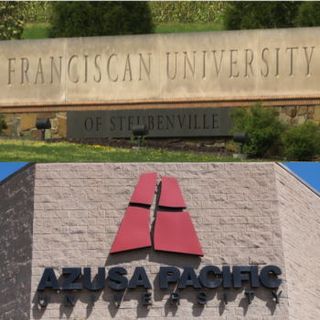 Franciscan University and Azusa Pacific University Reveal Two Radically Different Models of Christian Higher Education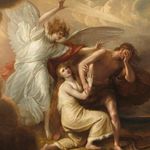 The doctrine of original sin is an essential component of the Christian faith. If catechists don't explain well the nature, effect, and consequences of original sin, they will find it very difficult not only to address the major moral issues of our day, but also to effectively communicate the Gospel.
Read more: The Bad News and the Good News: Original Sin and the Gospel Message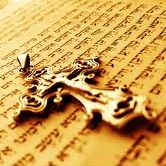 When God first uttered His eternal Word to man in human speech, He did so in the Hebrew language. And yet we typically see a disproportionate emphasis on Latin and Greek in Catholic academic institutions, often at the expense of Hebrew. Why this imbalance? I would like to propose ten reasons why the serious study of Hebrew is essential for the study of theology in Catholic seminaries and theological institutes.
The reign of the Antichrist will appear in the form of "a religious deception offering men an apparent solution to their problems at the price of apostasy from the truth." Will you be fooled into facilitating and enabling his rise to tyrannical world domination?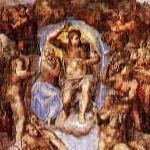 What are Catholics to think of the end of days? Did Jesus say that we can have no idea of when He will return, or did He warn us to be aware of the "signs of the times"? What are some of these signs that we can expect to see as we approach the end of human history? How many of these signs are already fulfilled? What are we to think of the antichrist? Should we hope to see peace in the Middle East?
Details

Written by

Richard Reinhardt

Category: Catholic Faith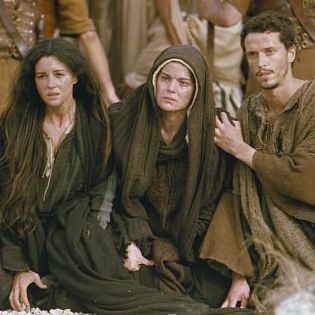 No one could stand beneath the Cross there who wasn't willing to join Jesus on the Cross, to suffer with him. But only those who truly loved Jesus could do that, so only those who truly loved Jesus were worthy to stand with him beneath the Cross--and who truly loved him? Only those whose love the Gospel declares: The Blessed Virgin, Mary Magdalene, and the disciple whom he loved.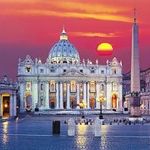 Do you sometimes feel like there is something missing to your faith? Do you have a desire of becoming a part of the Church that Jesus originally founded? What does it mean to be "Catholic"? What does the Catholic Church have to offer that cannot be found in any other denomination? What are ten (plus one) good reasons for being or becoming a Catholic?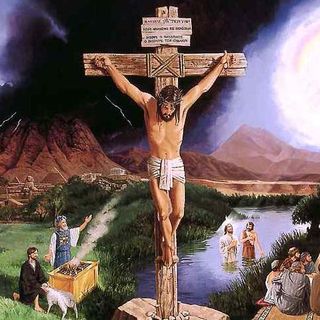 This article presents an overview of salvation history, covering creation, the fall, God's covenants with Israel and with mankind, the coming of the Messiah, and the one, holy, catholic and apostolic Church which He has founded.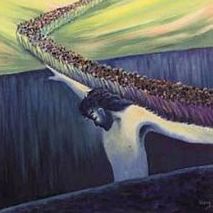 Ten basic steps outlining God's plan of salvation for us: God created us out of love and made a covenant with us; by sinning we have broken His covenant; God sent Jesus the Messiah to restore us to communion with Him; and He restores this communion through the Catholic Church He established and especially the seven sacraments.
Are you an evangelical Christian or a Messianic Jew? What makes Evangelicalism so attractive? What is the recipe for its success? What are the tensions and problems inherent in Evangelical Christianity? Does Messianic Judaism provide a solution or does it add new problems? If you are an Evangelical, in which direction is your faith tending: Stagnation/unbelief, liberalism, fundamentalism, or Catholicism? What are the main stumbling blocks that keep good believers from entering into the fullness of truth?